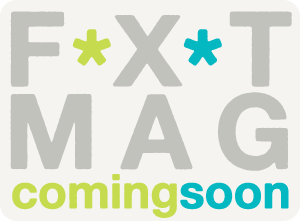 We've set up our online store with bigcartel.com!
When things become available, we'll let you know through our mailing list. In the meantime, check out the details!

November 10, 2010
As the title says, PREORDERS ARE OPEN! Head over to our online store and check out the special pricing for preorders and subscriptions! We only put up 150 subscriber slots because the "free shipping" incentive is QUITE an incentive since each issue is nearly 2 lbs plus over-sized, meaning cheap free envelopes from the postoffice won't cut it!

PREORDERS ARE OPEN! PREORDERS ARE OPEN! PREORDERS ARE OPEN! PREORDERS ARE OPEN! (was that annoying enough?)

The best news so far is that our printer confirmed arrival by the beginning of December! Which means if you preorder, you can get it in time for the holidays! Part of the preorder incentive for the single issues is a FREE UPGRADE to priority shipping which means it will go anywhere in the US in just 2-3 days! I don't want to say "guaranteed for christmas" but I'm pretty confident that if you preorder, you'll get it in time!

Of course, online shopping is tough because you can't SEE physically what you're buying until it arrives, so how about some previews of the comics? and a video of the advanced copies we received from the printer! We hope that this glimpse will help you decide if F*X*T is worth purchasing!



AND! Kickstarter buddies! You guys will get the first round shipping out because you have been with me through the whole process! Please don't worry!!!

EXCITING!

October 15, 2010
Sorry for the brief hiatus! F*X*T has been busy these last few months with sending out some kickstarter rewards and completing the production of Issue 01!

ALSO! We'll be at APE 2010 this weekend (tomorrow and sunday to be exact!) in San Francisco, California~ Issue 01 is still slated for January 2011 but we do have the entire issue for preview, so stop by if you can for a sneak peek! We'll also have little buttons as freebies and some prints from Mia S, PowFlip and mbp, whose comics are appearing in F*X*T~

Contributors Christy Lijewski and Jen Bennett will be our table mates with their own amazing prints and zines for sale, so more incentive to stop by!
We'll be at table #283: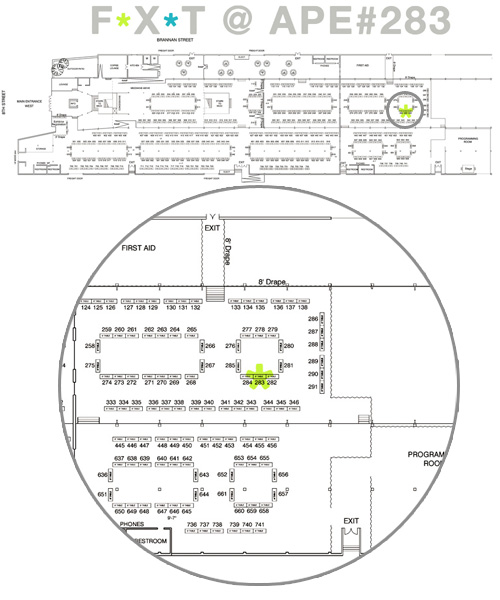 ALSO! We've set up a webstore/online store for our upcoming issues and subscription offerings, so check it out HERE! Things are "coming soon" until November when we will be offering preorders. A limited number of subscriptions will be offered with FREE SHIPPING as well (it's like buying 3 issues and getting the 4th free~) so when those become available, that would be the best deal if you plan to stick with us long term~ The subscriptions will be offered through till february only~

We're still working on a new revamped website to be more informative as the launch date nears closer for out first issue. Issue 02 is already in the works and the first batch of comics are being reviewed. Thanks to everyone who has kept with us on our long journey thus far!

Finally, here's a cover mockup and some photos of the interior proofs we've received!


June 27, 2010
So last week i turned a year older, moped about how little i have achieved so far in life, and this weekend I hunkered down and got the mailing list up and working!

Go the left of this site and stick your email in the little field and then check your email to confirm you joined! SIMPLE RIGHT??

I'll send info when we'll take preorders and what events we'll be attending in 2011 and also the FIRST information of who are next featured artist would be, if we need more artists for anything, if there's a year 2 call for applications, ALL THAT!

I'm using mailchimp if anyone is curious~

ALSO REMINDER!
Illustrator applications are due JUNE 30th for all issues!!

March 29, 2010
Thanks to everyone who submitted their comic ideas for our ongoing comic section in F*X*T! It was hard to select only 4, but we believe we found a great group to make up our first ongoing comic section! We would like to take this chance to introduce these 4 comics and their creators:

Musik Non Stop
by MBP
Why do YOU rock?
Four musicians, four lies, four different agendas and one big pile of money. Also, music!

Tracks
by PowFlip
A cliché story about love and death, and death.
When Elise moves with her father into the family's old countryside bungalow – she finds herself a victim of unbearable ennui. The only thing within miles providing even the faintest amusement is the expired penny candies at the local general store. That is, until she meets a mysterious young man...

Plastic
by Mia
2 Girls, 1 Trip
When you live in a world of cartoon logic, what kind of life would you lead?

Gehenna
by Anna
Growing up is never easy, but Gehenna is not an escape
Rather than grow up, Erik's older sister Maddie's spirit flees to the underworld of Gehenna, but Erik must confront rats, ghosts and an Owl as well as his own fears of becoming an adult to rescue her.

___________________________________

F*X*T (pronounced "fixit") is being developed as a quarterly and serialised comic and illustration magazine to showcase the talents of creators that don't quite have the chance to realise their ideas in print. It's not our intention to revolutionize the print industry, just to provide a place to keep the creative juices flowing from the emerging talents who are entering a tough industry today.

F*X*T first issue will be released in January 2011!
Please checkout our KICKSTARTER project site to help support our magazine!